Farewell Salmonflies and Goldenstones! While we hate to see you go, we wish your mating went well and we shall see your legacy in three summers time! The River flows this week at Kirby were 1,320cfs at the start of the week and 1,250cfs by Sunday. At Cameron 1,630cfs at the start of the week and 1,490cfs by the end. With the fade of the Dry Stonefly hatch we are seeing subsurface action be very productive! Nymphing and dead drifting Streamers on a tight line with a dropper have caught some whoppers! Caddis, PMD, and Yellow Sally hatches continue, with strong Caddis & PMD Spinner activity early am or late pm and more sporadic surface activity through the heat of the day. As temperatures start to rise this next week we are hopeful for the hopper season to fully kick off within the next couple weeks. In the mean time we have seen some nocturnal Stonefly activity from Ruby Creek to Varney and Ants have been producing some nice fish throughout the River!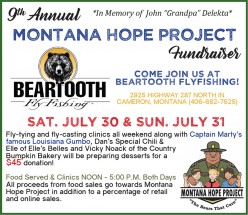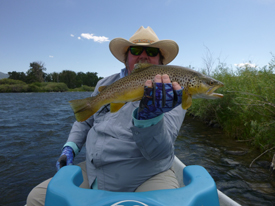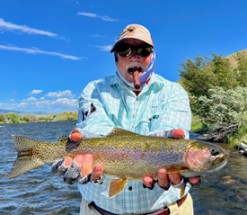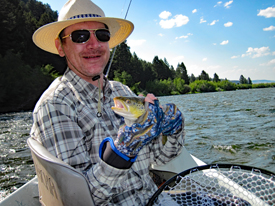 We have been so blessed to get through these past couple years with all the challenges in the world and are very excited to once again have our special event in loving memory of Grandpa John Delekta, who each and every day made the world a better place. The Montana Hope Project Fundraiser had been an annual event for eight years and now we are back to host the event on Saturday and Sunday (July 30th and 31st). The importance of this event is to make a wish come true for the terminally ill, disease stricken, and special needs kids of Montana and their families. With help from the Montana Highway Patrol and many others, our hope is to create awareness and raise funds for a great cause. Please feel free to look further into the Montana Hope Project and how it began at www.montanahope.org.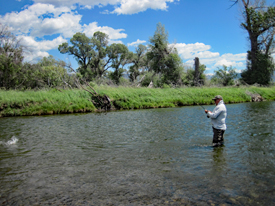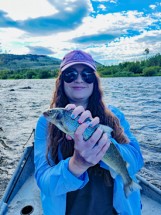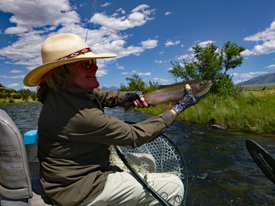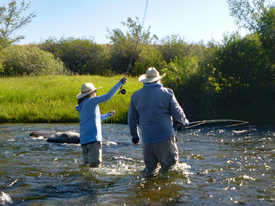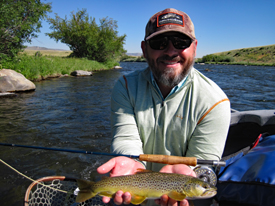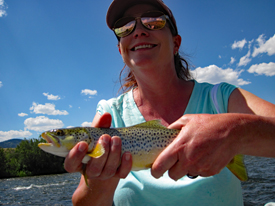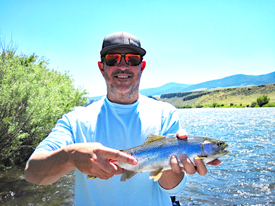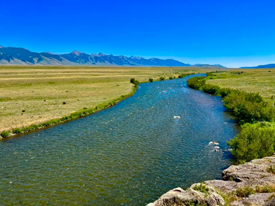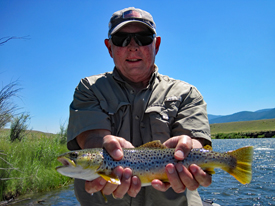 If you would like to make a donation but cannot attend the event, donations can be sent to the address below. Please note on your check "In Memory of John 'Grandpa' Delekta so there is no confusion this is a part of our fundraiser. You may also drop off your check or mail them to Beartooth Flyfishing with the same information.
The Montana Hope Project
PO Box 5927
Helena, MT 59604
We'd like to thank you in advance for your support and generosity! We will be providing a percentage of all our sales from July 30th and July 31st to the Montana Hope Project including shop purchases and phoned in orders.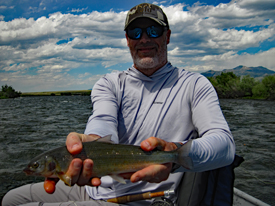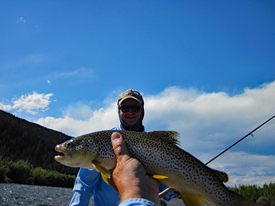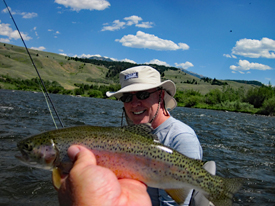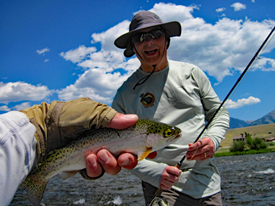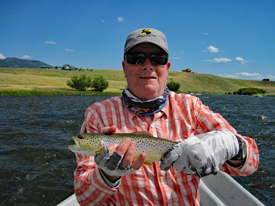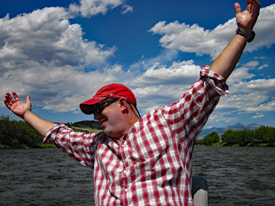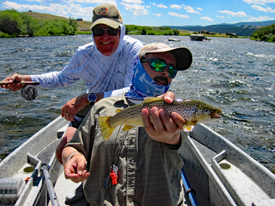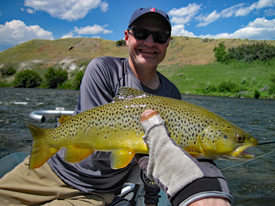 Dries: Bloom's Stealth Ant Purple #14-#16, Hi-Vis Yellow Thunder Thighs Hopper #12-#14, Morrish Hopper Yellow #14, PMD Parachute Rusty Spinner #14-#16, Parachute Adams #14-18, Purple Haze Split Wing Parachute #14-#16, Delektable Chubbyness Olive/Brown, Cinnamon, Rootbeer, UV Purple, UV Pink #14-#16, Lil' Hottie #14-#16, Delektable Teaser Purple, PMD, Adams #14-#16, Delektable Slammer Yellow, Cream #12-#14.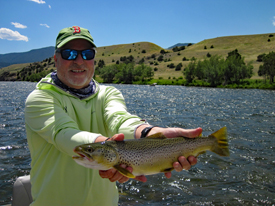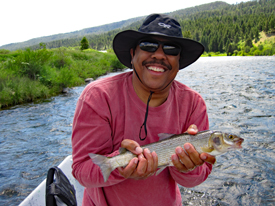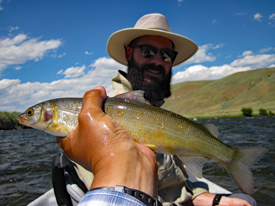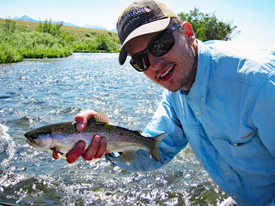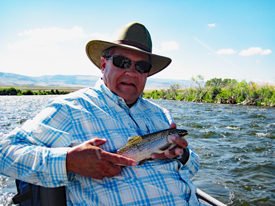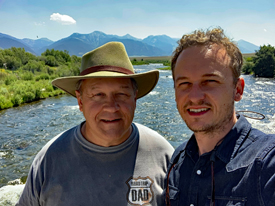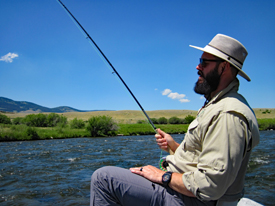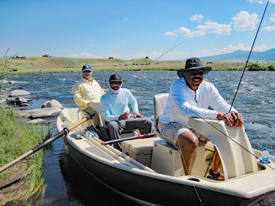 Nymphs: BH Guide's Choice Hare's Ear #16-#18, Psycho Prince GB Yellow, Purple #14-#18, Formerly Known As Prince #14-#18, BH Lemon Drop #14-#18, Crack Back Bullet Jig Hook Cream #16-#18, Delektable Lil' Spanker Purple, Pheasant Tail, Blue, Olive Green, and Silver #14-#18, Delektable Guide Stone Olive Brown #8-#10.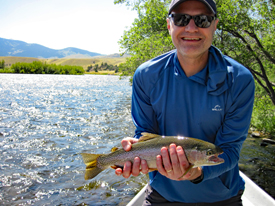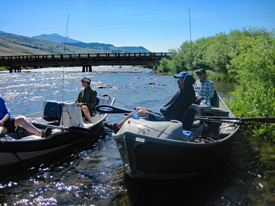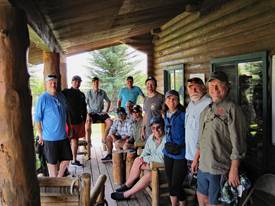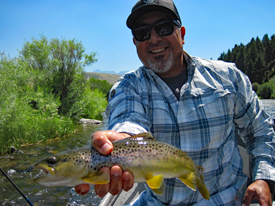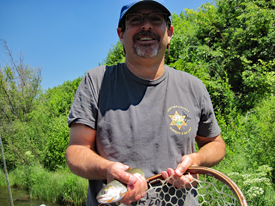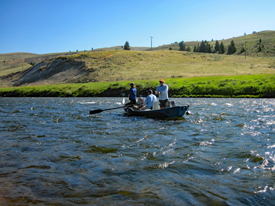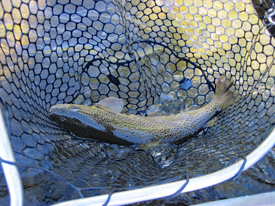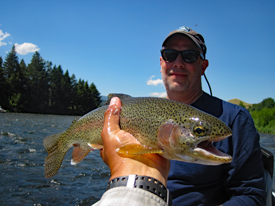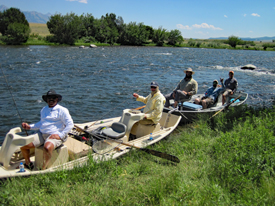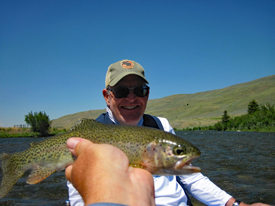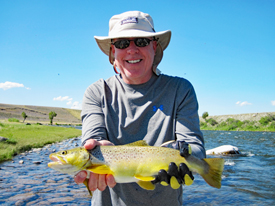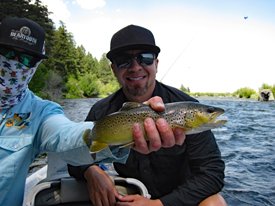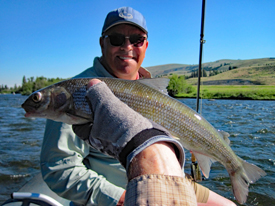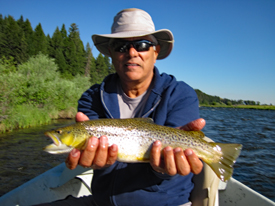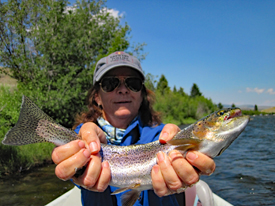 Streamers: Delektable SS Jointed Screamer White Olive.Delektable Single and Double Screamer White, Olive, Black, Olive/White #8, Yo Dali Llama Olive/White, Tan/Natural #6, McCune's Sculpin Olive #4, Trevor's Sculpin Olive, Natural #4, Mini Loop Sculpin Natural, Olive #6.